Benefits of a
Multidisciplinary
Evaluation
Benefits of a
Multidisciplinary Evaluation
Benefits of a
Multidisciplinary
Evaluation
Benefits of a
Multidisciplinary Evaluation
Better outcomes are at the heart of every Heart Team.
The 2020 ACC/AHA Guideline for the Management of Valvular Heart Disease recommends that all patients with symptomatic severe heart disease be evaluated by a Multidisciplinary Heart Valve Team when intervention is considered.1 Heart Valve Centers can help optimise patient outcomes through improved decision-making and matching of patients to providers with appropriate expertise, experience, and resources.1
The Heart Team depends on your valuable input and your patient benefits as you and the Heart Team collaborate to provide a personalised treatment pathway, from evaluation, imaging, therapy, to follow up. As underscored by the ACC, the Multidisciplinary Heart Valve Team helps present the patient with all appropriate treatment options in a balanced manner, using tools and techniques for shared decision-making in which patient preferences are considered.1 You can feel confident with the informed, guideline-based, multidisciplinary assessment your patient will receive.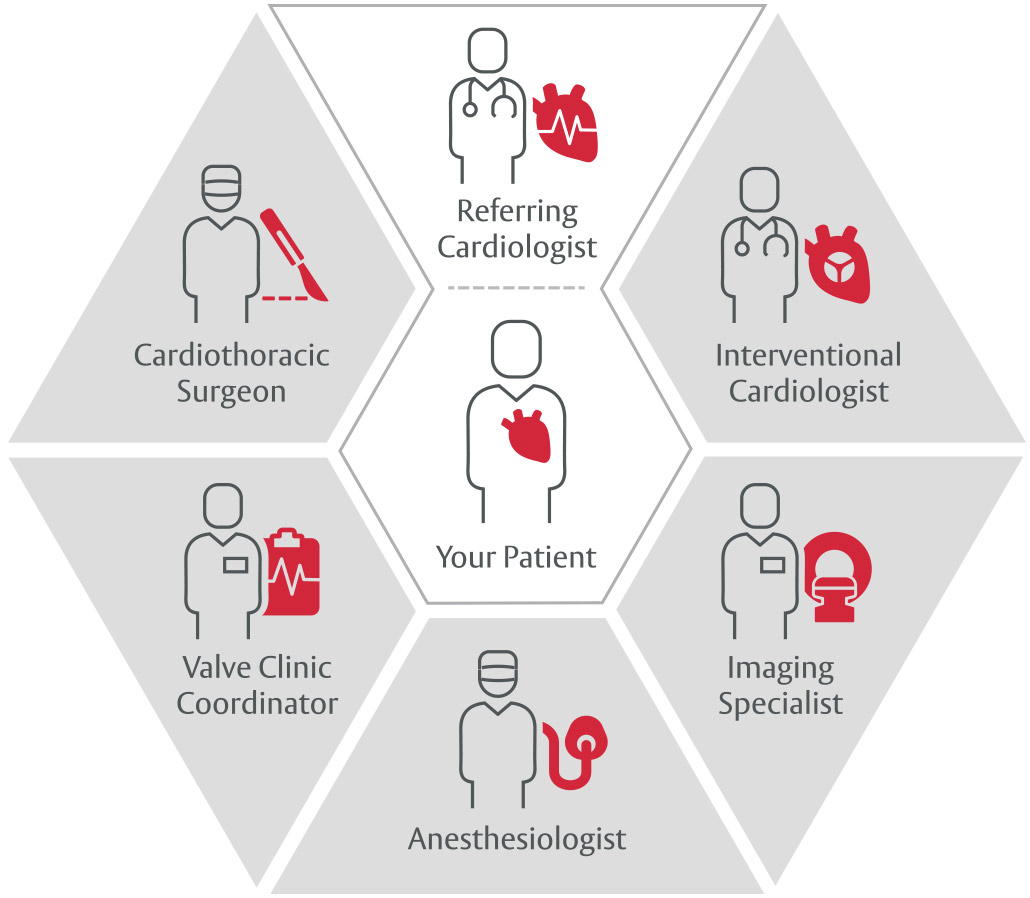 Taking a collaborative approach, the Heart Team builds on the foundation of the care you provide your symptomatic SAS patient.
Find a local clinician
References: 1. Otto CM, Nishimura RA, Bonow RO, et al. 2020 ACC/AHA Guideline for the Management of Patients with Valvular Heart Disease: A Report of the American College of Cardiology/American Heart Association Joint Committee on Clinical Practice Guidelines. J Am Coll Cardiol. 2020. Epublished DOI: 10.1016/j. jacc.2020.11.018.