Perfecting the Pathway
Procedural excellence is setting the higher standards with faster procedures, shorter hospital stays, and less rehospitilization.2,3
Perfecting the Pathway
Procedural excellence is setting the higher standards with faster procedures, shorter hospital stays, and less rehospitilization.2,3
The SAPIEN 3 system provides an efficient procedure to streamline the TAVI pathway.
Click each to expand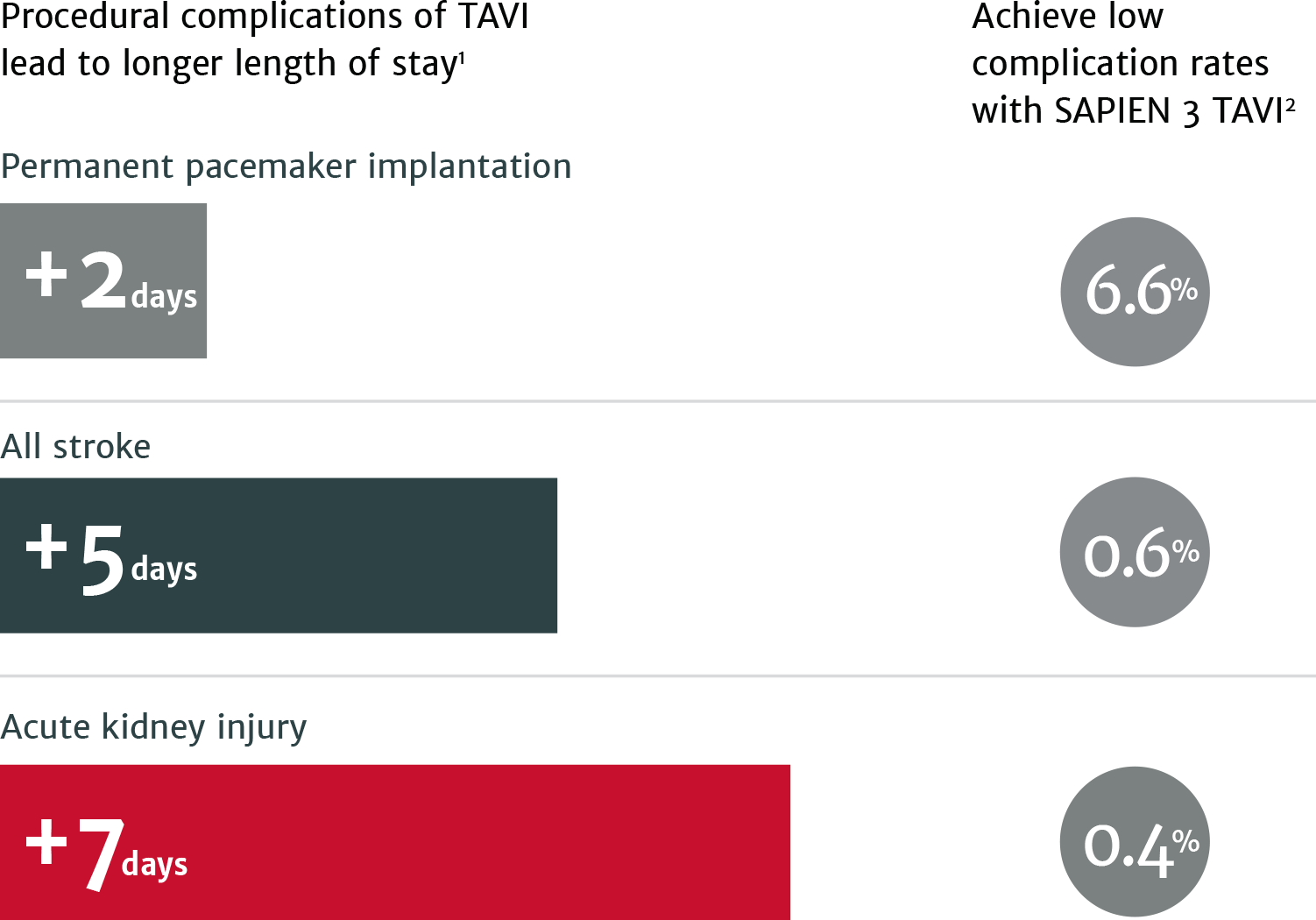 View next topic
Aortic valve replacement procedure times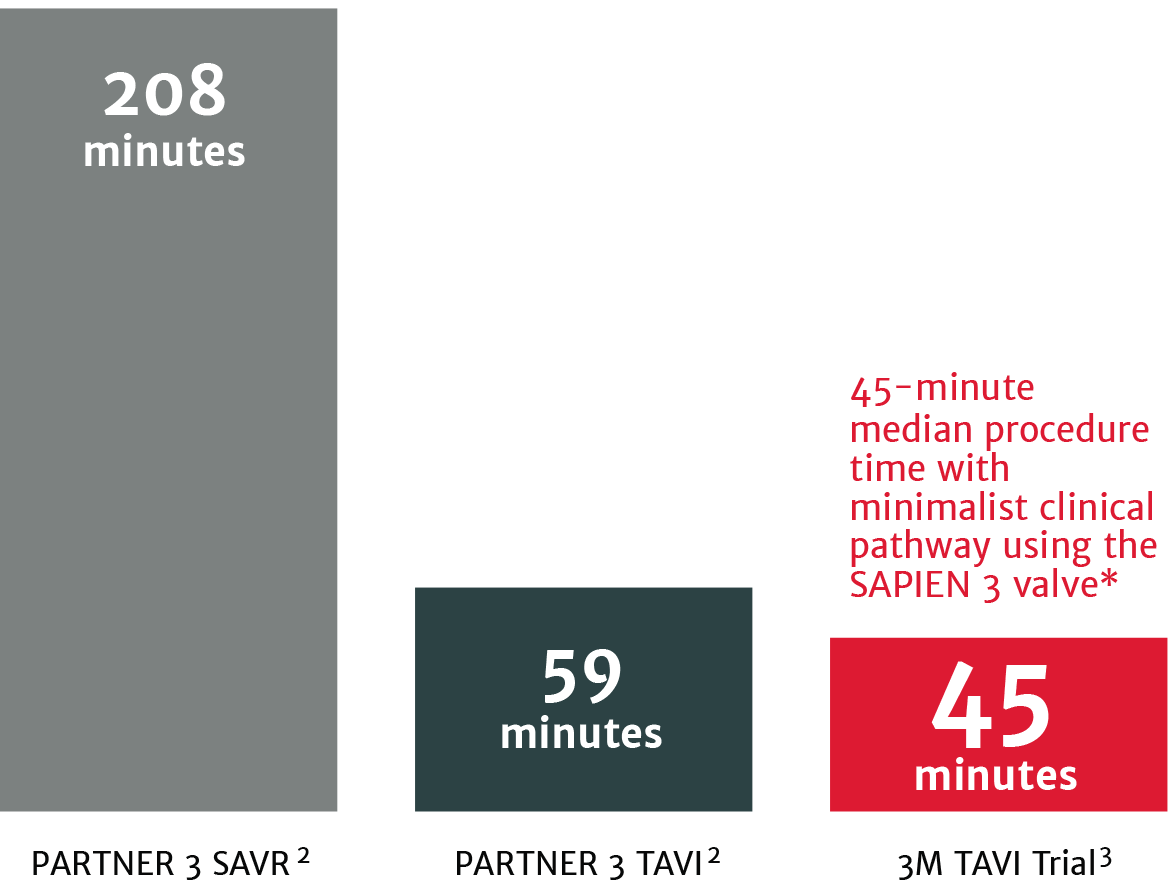 *Study includes both SAPIEN 3 and SAPIEN XT valves
View next topic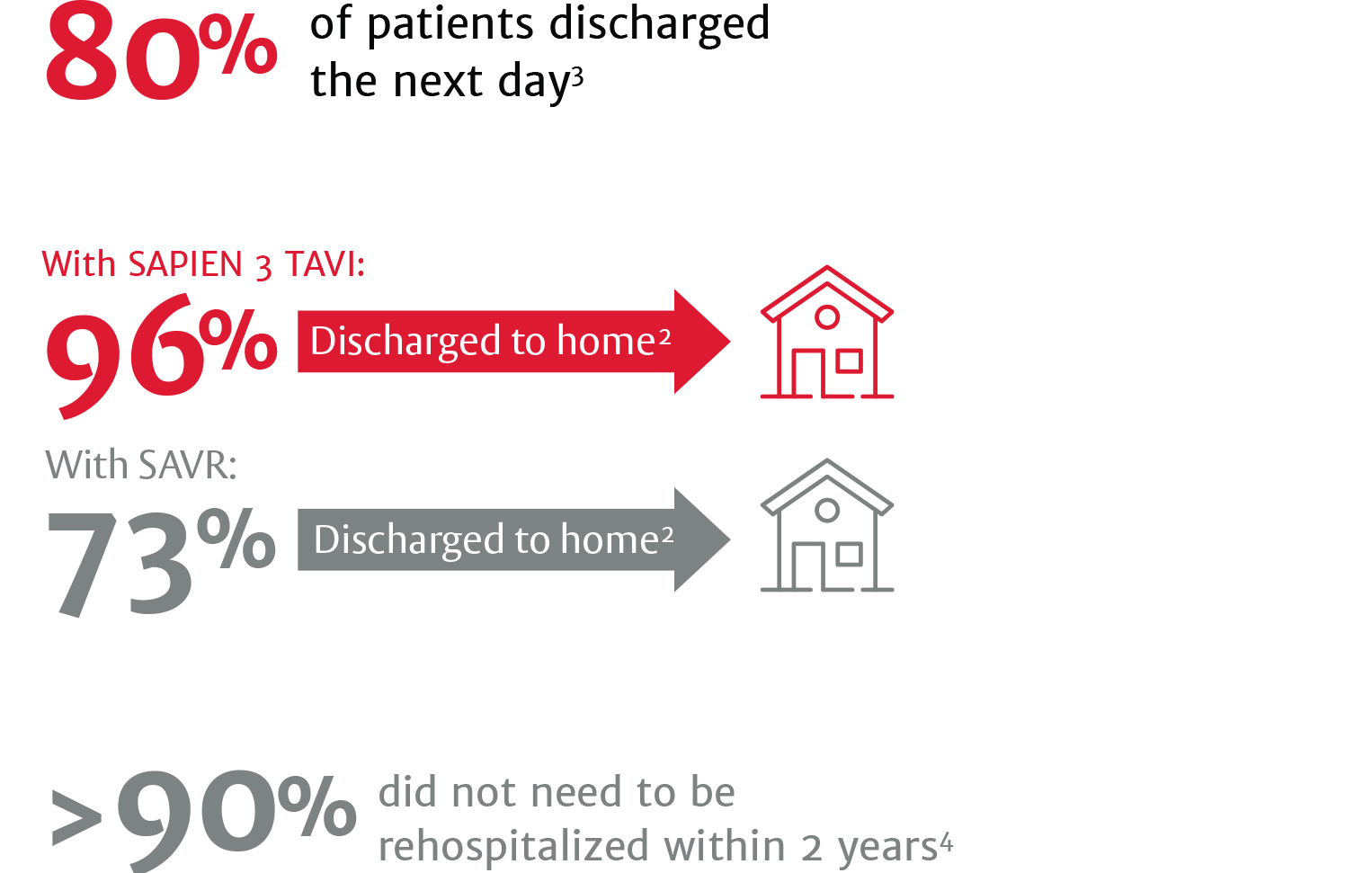 References: 1. Data on file, analysis of 2018 Medicare SAF files. 2. Mack MJ, Leon MB, Thourani VH, et al. Transcatheter aortic-valve replacement with a balloon-expandable valve in low-risk patients. N Engl J Med. 2019;380:1695-1705. 3. Wood, DA, Lauck SB, Cairns JA, et al. The Vancouver 3M (multidisciplinary, multimodality, but minimalist) clinical pathway facilitates safe next-day discharge home at low-, medium-, and high-volume transfemoral transcatheter aortic valve replacement centers: the 3M TAVI study. J Am Coll Cardiol Intv. 2019;12(5):459-469. 4. Leon MB, Mack MJ, Hahn RT, et al. Outcomes 2 years after transcatheter aortic valve replacement in patients at low surgical risk. JACC 2021; 779(9):1149-1161.